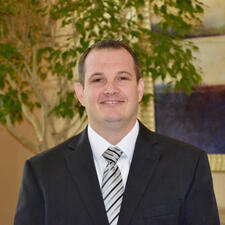 Jerrold Penprase '17 Master of Finance (MFIn) earned multiple degrees in psychology and sociology before he ever considered studying finance. Today, Penprase applies his expertise as a financial specialist for the U.S. Department of Agriculture.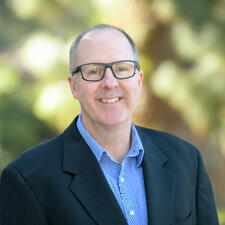 He has company on that nonlinear path to an education and career: The academic director of UCR's Master of Finance program, Assistant Professor Greg Richey, earned his undergraduate degree at UCR in sociology and taught English as a second language before earning advanced degrees in finance.
Examples like these illustrate the wide opportunity available through the MFin program. By combining the theoretical with practical applications—including opportunities to manage a real portfolio through the Hylander Student Investment Fund—the program is designed to build financial analysis skills that can be applied to careers in industries such as asset management, corporate finance, commercial and investment banking, and risk management.
"I think it is a degree that works for a lot of people," says Professor Jean Helwege, Anderson Chair in Finance. "It's a STEM-designated degree, rightfully so because there is a lot of math involved. But it's a program you can do in a year if that's all you're doing. We have quite a few classes at night and a few on Saturday."
Academic rigor, enriching opportunity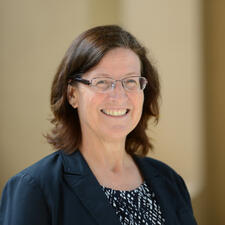 When Penprase decided to apply for the MFin program, he applied the same discipline that had served him well as a lifelong student.
"I really prepped pretty hard coming in and not being a finance major," he says, noting that the preparation helped, but the curriculum opened the door to understanding.
"From the get-go, the coursework really helped me prepare to speak intelligently and feel confident in what I was saying and my understanding of the market," Penprase says. "If I'm going to talk to you about why your portfolio is underperforming, how do I do that if I don't understand the basic economic concepts and principles of inflation and what's going on in the economy?"
That solid understanding is the foundation of the main goal of the program, says Richey, the MFin academic director.
"The whole idea here is that when students get their degree, they get a job. And not just any old job, but a career in finance," he says, noting this emphasis upholds UCR's role as a leader in social mobility.
"A lot of undergraduate students at UC Riverside are first-generation university students and low-income students," Richey says. "If we can get them to earn a graduate degree here, they might stay in the area and give back to the community."
Helwege agrees, noting the important role of finance in driving economic development.
"People who have money are more likely to invest it. They're more likely to tell their kids about their investments and get them interested in finance," Helwege says. "We also are a very diverse university. But finance, historically, is not a diverse industry. So, this is an opportunity for UC Riverside to try to add diversity to finance, particularly in the investments field."
 
Investing in the future now
Helwege serves as adviser to the Hylander Financial Group and its investment team, Hylander Student Investment Fund, a student-managed portfolio that was established with a $200,000 gift from a School of Business alumnus.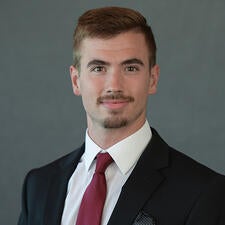 The HSIF team consists of undergraduate and graduate finance students who meet academic requirements. They research investment options, then present stock recommendations and analysis of existing investments to an advisory board of financial professionals and officers of the UCR Foundation.
Zachary Enes '19, '21 MFin, a founding member of the HSIF, says establishing the program and managing real dollars was a rewarding experience that paid off in his career, where he is now a risk modeling analyst for Citizens Business Bank.
"You get to constructively argue with different perspectives," he says. "It is very fulfilling working as a team, working with people who are very driven and want to pursue the same things you do."
Learn more about the Master of Finance curriculum.