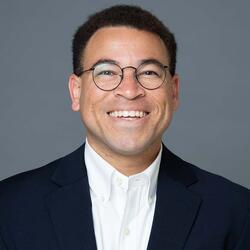 Two days after graduating from the UCR School of Business with a bachelor's degree in business finance, Alec Harold '18 was on a plane to North Carolina for training in his new job as a financial analyst for Wells Fargo. And he hasn't slowed down since.

But as he continued to advance in his career (including being promoted to senior financial analyst after a year on the job) something was bothering him.

"When I look at how I've gotten to where I am, I'm overwhelmed with gratitude to so many people who played a pivotal role in that – by volunteering their time, being willing to help me, to guide me, to shepherd me," Harold said. "This was weighing heavy on my heart. I looked at my life and I asked, 'What am I going to do to help others?'"

Thinking about how much he appreciated his experience at UCR – "I love my alma mater" – Harold came up with an answer. He put together a plan to assemble recent graduates like himself who are ready to start giving back.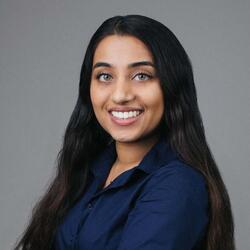 The result is the newly formed Dean's Advisory Council-Young Alumni. As a complement to the seasoned leadership on existing advisory boards, such as the Dean's Advisory Council, the DAC-YA consists of young alumni who graduated from the School of Business in the past 10 years. In addition to Harold, the council's initial membership includes Paola Arellano '18, Karishma Gokhale '18, Turner Stanton '17, and Tiffany Wei '19.
Ambassadors, advisors, mentors and philanthropists
Their mission is "to improve and enhance the academic, social, and career opportunities for current students" in the School of Business. With memories of the transition from college to career still fresh, Harold said, they intend to play a "boots on the ground role" connecting with current students as ambassadors, advisors and mentors.

"We're going to be there to help students get to where they want to go," Harold said.
Waking the 'sleeping giant'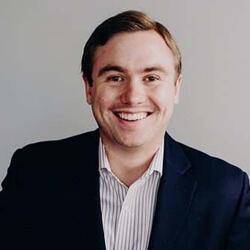 Stanton learned about the plans for the council in a text from Harold and immediately thought, "absolutely."

"When we step back and look at LinkedIn and see where our fellow alumni are, it is incredible. Not only top companies, but entrepreneurs who are really changing the business landscape," he said. "The young alumni network out there is almost a sleeping giant. And I'm hopeful this group can wake that giant up and continue to build our community."

Despite his busy career – he is a senior consultant in Salesforce Customer & Marketing at Deloitte and pursuing a joint JD/MBA degree at the University of Chicago – Stanton maintains close ties to UCR and recently spent time on campus.

"I think that sense of community that courses through the veins of the School of Business created in all of us a desire to remember who we are, where we came from, and the opportunities it provided," he said.

Gokhale, a summer associate at McKinsey & Company and MBA candidate at UCLA, agreed that the UCR School of Business experience created a sense of community.

"It is definitely a testament to the School of Business that recent graduates would like to stay involved and take time post-graduation to give back and mentor students," Gokhale said. "I continue to receive significant career advice from my previous professors, advisers, and undergraduate business school peers."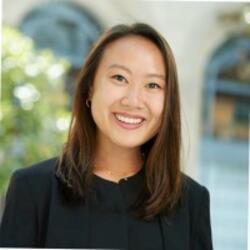 Building connections
The council already has documented a set of roles and responsibilities for members, including regularly engaging with students on specific career paths and maintaining connections with Southern California business leaders to facilitate internships and post-graduation placement.

"UC Riverside's strength is its diversity – diversity in thought, diversity in ethnicity, diversity in gender," Harold said. "So, we really want to make the committee diverse in every way – and especially engage high-achievers who want to give back to the university."

Harold spent the summer as an associate at Bain & Company in Los Angeles before returning to MIT, where he is an MBA candidate.