Elia Quintana '11 EMBA was ready for a new challenge in 2022. Ten years before, she moved to Washington, D.C., and worked for two prominent nonprofits and the American Petroleum Institute, a global trade association, championing stakeholder engagement with communities of color and diversity, equity, and inclusion efforts. Understanding the need for this kind of support for all businesses, she founded her own women-led consulting firm, Cima Strategies.
"The timing was perfect. With the national discussions on race and social justice, many companies are eager to better understand and engage diverse communities," says Quintana. Cima Strategies advises organizations working to achieve equity in the workplace, enhance stakeholder engagement, and develop future leaders.
Quintana also recently co-authored the newly released book, The Women of HACE, 40 Stories of Impact (Fig Factor Media Publishing, 2022). HACE (Hispanic Alliance for Career Enhancement) is a national organization supporting employment, development, and advancement for Latino professionals.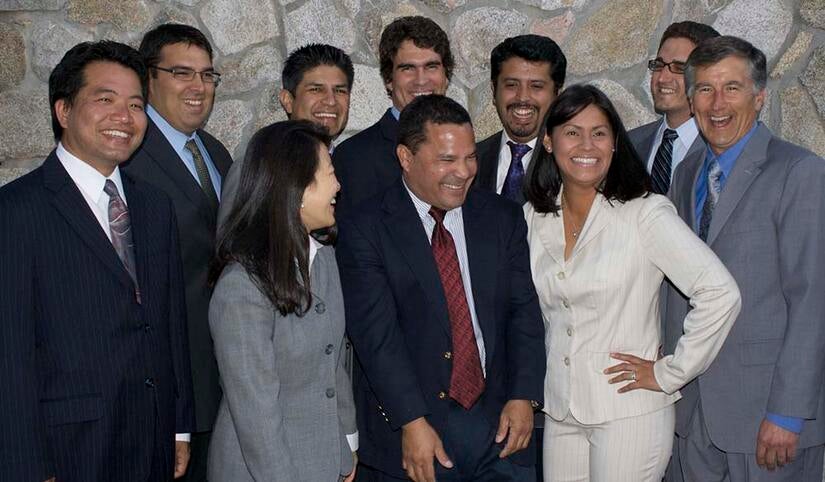 Establishing a Network
A strong and broad network is important to any new enterprise, and Quintana's years of securing and nurturing strong relationships have been central to her success.
"When I first moved to D.C., I didn't know anyone. It was intimidating, but I needed to set my fears aside if I wanted to network for new job opportunities," she says. "I did research on Eventbrite and social media to identify the right events to attend. I highlighted key agenda speakers or sponsors that I needed to meet."
Back then, she didn't have the means to pay for registration, she says. So, she reached out to the hosts, explained she was a young professional seeking new job opportunities, and even offered to volunteer at their events.
"Showing up is half the battle," she advises, when it comes to getting out there and creating opportunity. "Once at the event, I prioritized three to five people to connect with, and after the event, I followed up with an email or LinkedIn message and offered to meet for coffee or a virtual meeting."
And it worked. "Throughout these 10 years, I have been very successful developing many great connections, who have helped me in previous jobs and now with my business," says Quintana.
 
The Professional Path to Her Own Company
A working professional living in Coachella Valley in the late 2000s, Quintana realized that UCR's 23-month Executive MBA program and its weekend meetings would work very well with her schedule.
"I enjoyed the small cohorts and the staff," she says. "They also offered a coaching course, which really helped me personally and professionally."
Her 20-year career—steadfastly focused on championing diversity, equity, and inclusion initiatives—encompasses advising Fortune 500 companies, nonprofits, and top employers to help them build more authentic relationships with communities of color, she says. These organizations include Time Warner Cable, local affiliate broadcasting networks of Telemundo, ABC Network, and Beazer Homes.
Quintana and Jennifer Arce met 10 years ago in D.C., and the two powerhouse Latinas have become great friends. Last summer, both came together to create Cima Strategies. The consulting firm's services reflect Quintana's career as she supports their clients in three core areas: helping companies create and carry out their stakeholder outreach, providing strategic third-party messaging, and curating event production services.
Over the last 10 years, Quintana most recently served as director of stakeholder relations at the American Petroleum Institute, where she led the institute's Energy Action Alliance focused on workforce development and stakeholder engagement in the oil and gas industry.
Previous to that position, she was vice president of corporate relations at the Hispanic Association on Corporate Responsibility and managed relationships with the Fortune 500 corporate members to strengthen and advance the association's mission of bringing awareness to Hispanic representation in corporate America. Before that, she was director of corporate relations at League of United Latin American Citizens National Education Service Centers championing diversity and inclusion initiatives, as well as recruitment, retention, and leadership development programming for underserved communities. 
Along the way, the constellation of contacts, colleagues, and advisers she's established over two decades also allows Quintana to give back: "I have been very lucky to have developed an extensive network of mentors here in D.C., and in exchange, I continue to nurture those relationships," she says. "I have met many young professionals that I now get to mentor and sponsor throughout their careers."
 
Maintaining Connections With UCR School of Business
This network extends back to her days studying for her EMBA. "I made many valuable connections at UCR with my cohort, the staff, and professors," says Quintana, who also volunteers her time speaking with business students and has helped with recruitment.
"I'm still in touch with many of my fellow EMBA students on social media and LinkedIn, and I've met up with a few here in Washington, D.C. We all continue to cheer for each other in our career and personal achievements."
___________________
For more information about Cima Strategies, please visit cimastrategiesdc.com; Quintana may be reached at elia@cimastrategiesdc.com.