As senior manager of retail operations at Fabletics, Diana Cullen '19 is responsible for the internal processes of retail locations globally for the popular active-lifestyle e-commerce brand, which has scaled up from 30 to almost 100 stores in the last three years.
"It's been a wild, empowering ride," says Cullen, who finds satisfaction in the challenge of a worldwide company. "I am continuously developing and maintaining retail standards and tools that touch all aspects of our business, from launching new initiatives and brands to tailoring and selecting the communications that come from our headquarter partners."
 
Boosting a Career with a Strong Alumni Network
In 2019, Cullen earned a Professional MBA from UCR, and she values the strong connections she made on campus as she participated in extracurricular activities and served as an A. Gary Anderson Graduate School of Management (AGSM) student ambassador.
"I was lucky enough to experience being a part of several overlapping cohorts at AGSM because I started as a part-time student and moved to full time," says Cullen, who also attended events hosted by the school to build connections, which she credits with helping secure an internship and a teaching assistant position.
"Having to make fast connections with such a broad group of people—in the classroom, extracurricular activities, or ambassador duties—gave me the confidence to step into my professional persona and get out there in the 'real world' to go after the jobs I wanted."
She values both the professional relationships and personal friendships she established while at UCR: "We are a network and give referrals, connect each other with career opportunities, and build an overall 'safety net'—we all have each other's back because we've done the work together and understand the strengths we each bring to the table," says Cullen, who is married to fellow alumnus Jordan Cullen '17 MBA, principal product marketing manager at Upstart.
"The UCR program is only as strong as its alumni network. We need to give back to current students, because when they go out to get jobs, they are an extension of us, a representation of us all. That's important to me," says Diana, who participated in the Career Development Center's Networking Dinner for current master's students and the Alumni Success Stories Panel for future graduate students.
 
"Informal Contract of Doing Good Business"
Thoughtfully cultivating solid connections with colleagues continues to benefit Diana's career. "I've worked with world-renowned teams in my current role, across various brands," says Cullen. "As I do business with these brands, it's important for me to build a relationship; so, I like to operate under the notion that we've essentially built an informal contract of doing good business.
"As people grow into other roles or companies, it's been great to keep in touch and potentially do business down the line again."
Cullen walks the talk, and she maintains her vast array of professional allies, mentors, colleagues, and fellow successful alumni as her career soars. "A few times a year, I gather with UCR alumni and attend conferences and mixers related to my field," she says, and advises: "Invest in your network. Spend the time necessary to keep professional relationships alive."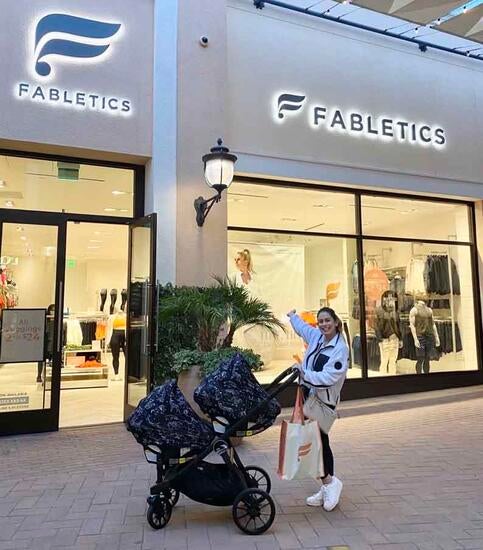 Tips to Improve Your Network
Diana Cullen '19 MBA shares tips on expanding and improving your professional network:
Stay ready. Keep LinkedIn, résumés, cover letters ready and continue to develop your elevator pitch because you must be comfortable with putting yourself out there.
Dig in. When you meet people, ask about them; you never know how connecting might prove of value to both parties down the line.
Invest in your network. Spend the time necessary to keep professional relationships alive.