Tim Siegel '91, managing partner of LS Capital, was recently appointed to the UCR School of Business Executive Fellows Program, an elite group of business leaders representing diverse fields. As an executive fellow, he works closely with students to help shape their careers.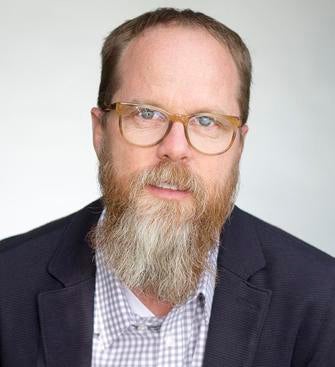 In 1998, Tim Siegel '91 co-founded LS Capital, a fully integrated private equity firm, with a friend he had known since they played T-ball together. 
"We would meet once a week and talk about the deals we each made," Siegel says. "Then we did our first deal together. We decided to leave our jobs and make a run at this full time." 
That may sound like a simple beginning, but the company they launched has amassed a portfolio of more than 1,000 loans; its involved in more than $1 billion in transactions as a principal investor; and manages more than 1.5 million square feet of commercial real estate. 
Although he attributes much of his success to "having some great opportunities along the way," another common thread running through Siegel's experience is a willingness to work hard in pursuit of an idea. 
"In business, we look at opportunity every day," he says. "You can't win on everything; you just have to win enough. But if you haven't failed at some point, you haven't tried hard enough. It's how you take the losses, how you learn from them, that matters." 
His entrepreneurial spirit runs deep: One of his early endeavors was creating, along with three friends in a small apartment, an online system to provide investors and property managers 24/7 access to tools for managing portfolios of income-producing property. 
After earning his undergraduate degree in administrative studies at UCR, Siegel went to work for a real estate developer, then earned a master's degree in real estate development from USC. But he credits his time at UCR with setting the stage for all that followed. 
Recently, Siegel was appointed as an executive fellow at UCR's School of Business. Within the Executive Fellows Program, established in 1992, business leaders are selected for their outstanding leadership, professional experience, and business expertise. The program is unique among top business schools because executive fellows are deeply involved with future business leaders as they advise and mentor students in their careers, new business ventures, and professional challenges. 
"What I have come to realize is that UC Riverside was really where I grew up and learned what it meant to be responsible and be on my own," he says. "I was able to do things at UCR that I was not able to do anywhere else, like student government. I made great friendships that have lasted forever, and I look forward to giving back." 
He recognizes the challenges that today's students face, including a world upended by COVID-19. At the same time, he remains optimistic, and as an executive fellow, he is ready to share that optimism with UCR students. 
"I think we live in the greatest society in the world and have the most amount of opportunity," he says. "We don't know if we have the creator of the next Facebook or the next Elon Musk sitting in that room. Anything is possible."