UC Riverside wrapped up its 69th Commencement season on June 22, 2023 — with UCR's Class of 2023 walking at 10 discipline or degree-based ceremonies, which started earlier in the month. Highlanders belonging to specific groups also walked at additional micro celebrations organized by various student resources, like Honor's Cording, ASP's Black Grad, CSP's Raza Grad, and WRC's Family Grad, which was the first of its kind for graduating student-parents. 
Over 6,000 graduates, 54,000 guests, and 340 volunteer staff registered to attend the monthlong celebrations.  The School of Business hosted a reception for graduates and their families on Wednesday, June 21 at The Barn. The ceremony on Thursday had more than 1,000 students participating with the Toyota Arena filled to capacity.
Ceremonies featured dean, faculty, and student speakers, a Native American land acknowledgment, homage to UC's Scottish influence with a procession by UCR Pipe Band, singing of the Star Spangled Banner by graduating students, and smiles and handshakes from UCR leaders such as Chancellor Kim Wilcox and Associate Chancellor Christine Victorino.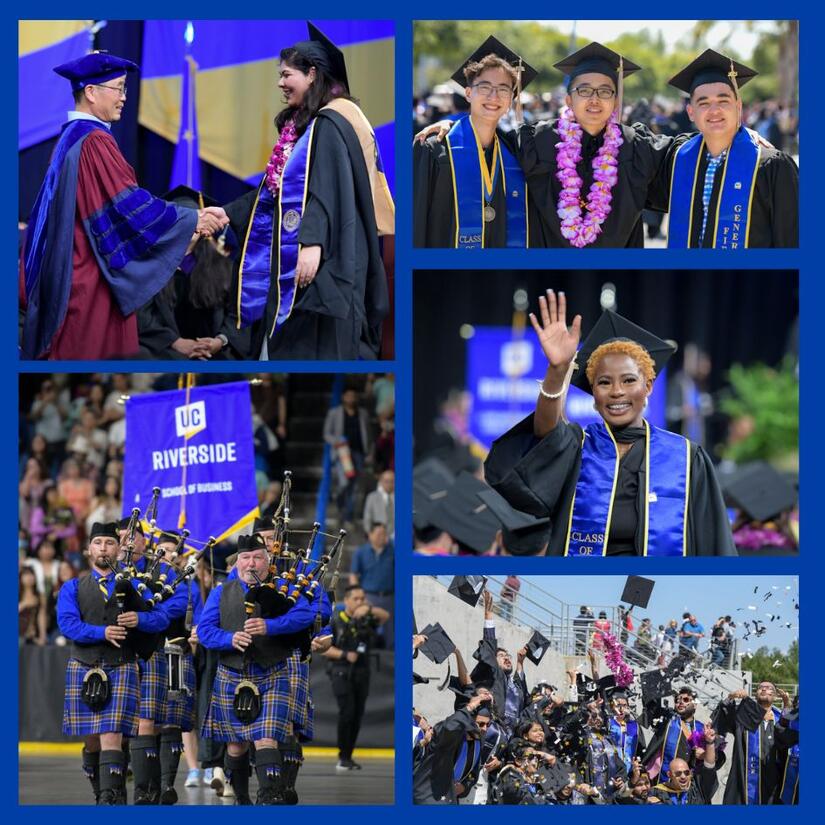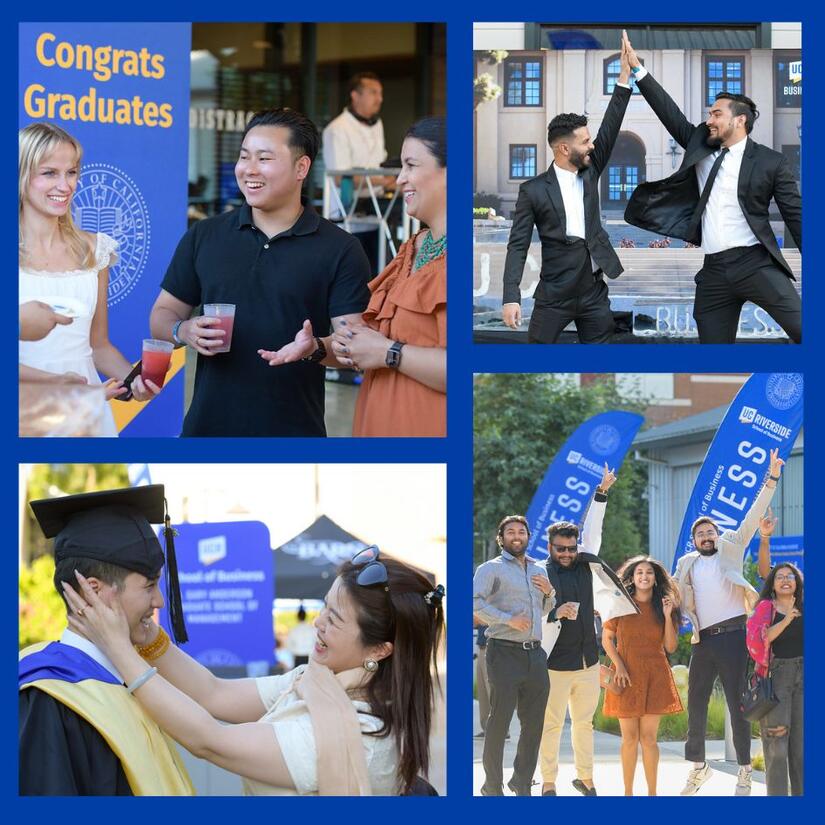 View the Reception photo album

Watch the full recording of the ceremony's live stream:
2023 Business Commencement FAQs / Print the 2023 program