THE PRESS ENTERPRISE -- UC Riverside students are receiving degrees in ceremonies that conclude this weekend, including UCR School of Business candidates who walked Friday night, June 10, at Pierce Lawn on campus.
A total of 12 commencement ceremonies were planned between June 3, and Monday, June 13, some outside and some indoors.
Sandra Baltazar Martínez, UCR senior public information officer, wrote in an email that 7,272 students were eligible to graduate.
Martínez said that included 1,117 students in the School of Business, 420 in the School of Education, 1,006 in the Marlan and Rosemary Bourns College of Engineering, 2,808 in the College of Humanities, Arts, and Social Sciences, 1,682 in the College of Natural and Agricultural Sciences, 81 in the School of Medicine and 158 in the School of Public Policy.
(...)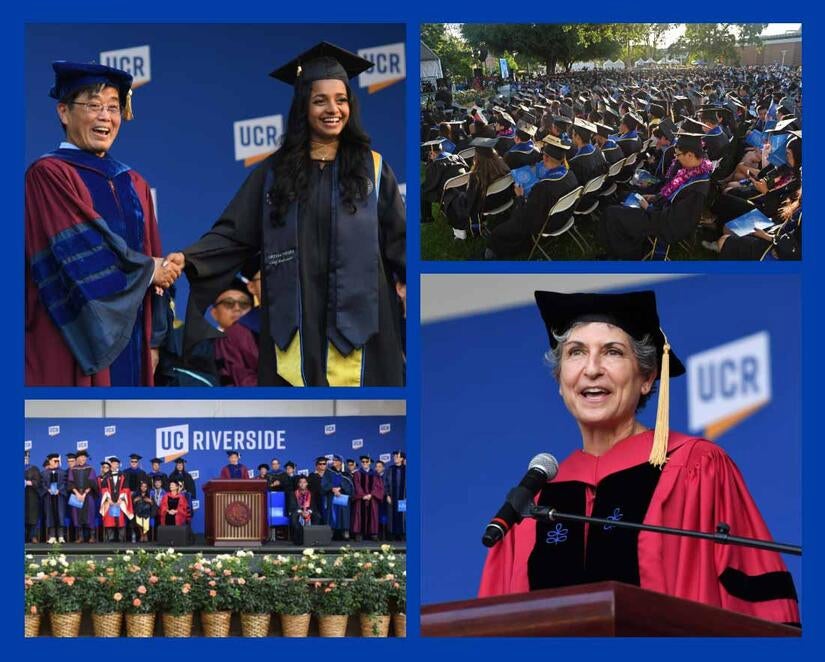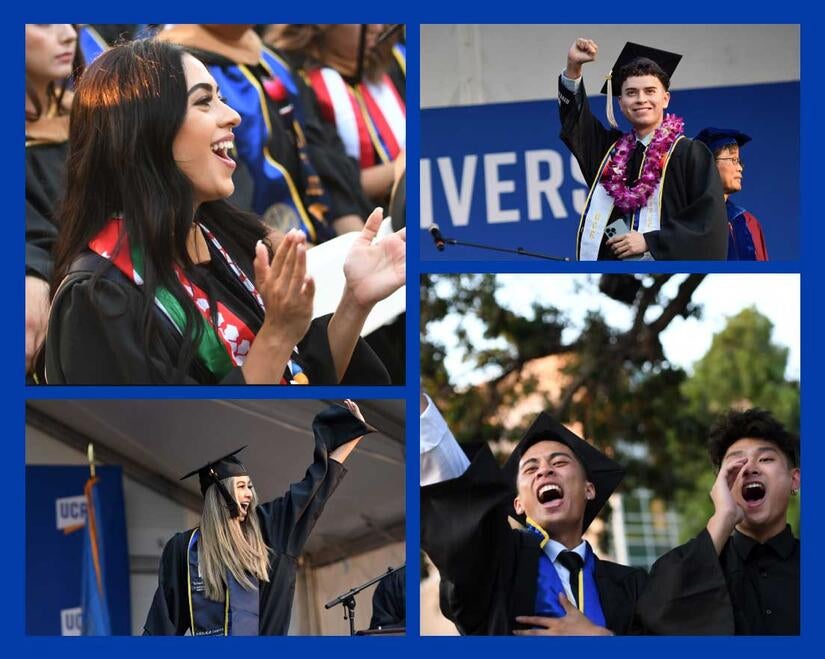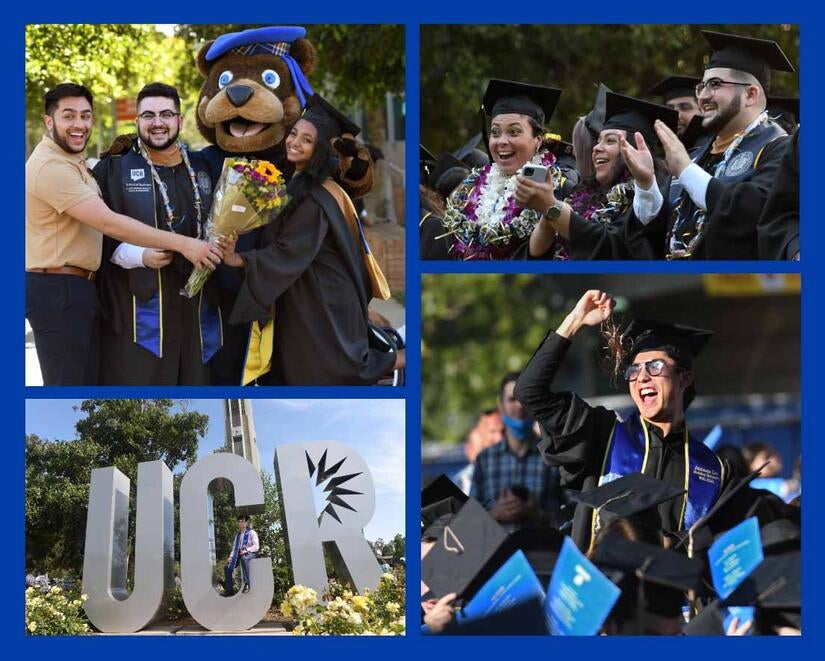 View the original article and more photos on The Press-Enterprise:
View more photos on Flickr:
View the live recording of the UCR School of Business Commencement ceremony:
View a short video of the UCR Business Commencement highlights:
______________
Header image: Angelique Samaro, who earned her MBA at UC Riverside's School of Business, reacts on Friday, June 10, 2022, during the Class of 2022's graduation ceremony. (Photo by Milka Soko, PE Contributing Photographer)