Q&A WITH AGSM DEAN AND ASSOCIATE DEAN
There is a saying that UCR stands for "U Can Reach" — whether it is landing a job at a dream employer or transitioning to a different career. And the MBA program caters to the strivers who think big and work hard. So what is in store for future MBA students at AGSM? Recently, P&Q posed several questions to Dr. Yunzeng Wang, the school dean, and Dr. Rami Zwick, associate dean of graduate programs and professor of marketing. From the program's required internship to its most popular courses, here is what makes the AGSM MBA experience so distinctive and valuable.
P&Q: What are the two most exciting developments at your program and how will they enrich the MBA experience for current and future MBAs?
Dean Wang: "The UCR School of Business is building a new business school complex to accommodate our growing student enrollment along with our growing portfolio of graduate programs. Working alongside our UC Riverside campus partners, we now have a building site and will launch an RFP in early 2022, with groundbreaking planned for late 2022. The new School of Business facility will be a LEED Platinum building that will serve as a regional hub for learning, research, innovation, and community engagement. It will house the A. Gary Anderson Graduate School of Management, the undergraduate business programs, the school's Centers of Excellence along with state-of-the-art classrooms, group study rooms, conference rooms, a graduate student lounge and locker room, a 300-seat auditorium, a multipurpose event space, a soaring atrium with open-space collaboration areas on every floor, and exterior terraces and seating areas for gatherings of all sizes. Our move-in date is scheduled for fall 2024 with celebrations planned for our students, alumni, and community stakeholders. This carefully-planned facility will provide our students and the dynamic Inland Empire/Southern California community the opportunity to connect, innovate, and collaborate at entirely new levels.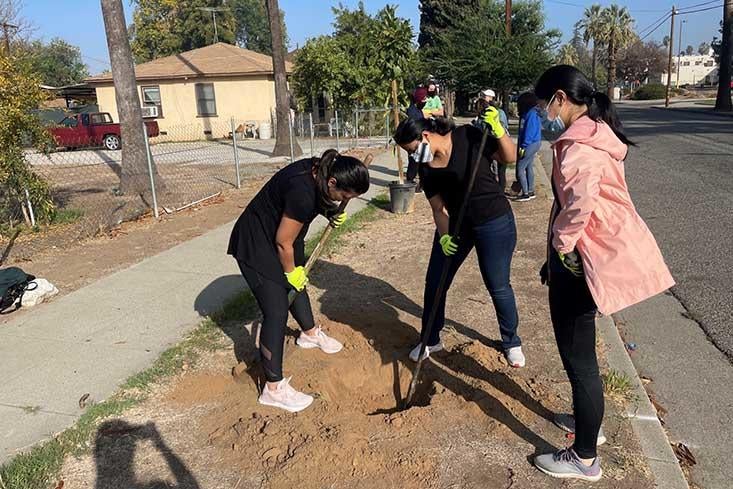 This is an incredibly exciting time to be at the UCR School of Business. We just finished our 2022-2027 strategic plan, and the next couple of years will fly by as we break ground on our new state-of-the-art business school building, grow our faculty by 30 percent to serve our growing student population, and expand our portfolio of programs. The energy, excitement, and anticipation around this powerful plan is palpable.
Our mission says we will "…unlock potential through exceptional educational experience…contributing to the upward mobility for our diverse student population. Our university has been ranked No. 1 for Social Mobility for the last three years, and the School of Business is a contributor to that not only in our undergraduate program, but in our MBA program. More than half of our domestic graduate students identify as a member of an underrepresented group (URMs). During our recruitment, we actively engage prospective students from all backgrounds, and consider each student in a holistic manner. The result is that not only has our domestic student enrollment increased, but so have the average GPA, GMAT/GRE scores, and the average months of work experience for our incoming cohort. By focusing on diversity during the recruitment process, we are keeping our mission and values—Inclusion, Integrity, Innovation and Collaboration—at the forefront, ensuring our students experience their program in an environment that mirrors the changing workforce and consumer base—giving them an advantage when they graduate and join the workforce."
Dr. Zwick: "Our students are our secret weapon. Their attitude is best described as 'work hard, no entitlement, you earn it.'"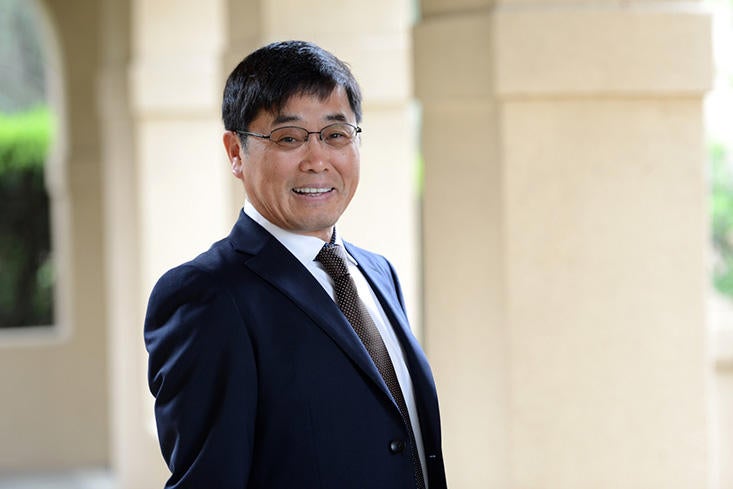 P&Q: What are two biggest differentiating features of your MBA program? How do each of these enrich the learning of your MBA students?
Dean Wang: "We have advantageous student-to-faculty and student-to-staff ratios, allowing us to get to know our students and their goals, and help support and guide them toward their achievement. The high-touch culture at the School of Business is further evidenced through the extra-curricular opportunities afforded our students through the Ambassador leadership development program, the Student Association, and the Career Development Center [Student] Advisory Board, in addition to other clubs and experiential learning. Students liaise with alumni, employers, non-profit organizations, and city and county leaders to organize events, volunteer, and mentor — all the while developing important soft skills, expanding their networks, and leveraging their graduate education experience to the fullest.
As part of the University of California, the world's leading public research university system, we attract top scholars from around the world. Our faculty publish in leading business journals and take that knowledge into the classroom, teaching relevant and applicable knowledge to future business leaders, while providing a nurturing and safe environment to create, innovate and explore, both inside and outside the classroom. And two of our MBA professors were among Poets and Quants' 40 Under 40 MBA Professors in 2020.
Our location further provides our students a unique and outstanding experience: Inland Southern California is one of the fastest growing regions in the country and is at the nexus of international trade and commerce, the logistical hub for nearly half of America's imported goods. The School of Business has some of the leading scholars in Operations & Supply Chain Management, providing students an ideal learning environment for this critical function in the global economy. Furthermore, Riverside is known for its entrepreneurial culture, outranking some of the better known entrepreneurship hotspots in California.
We challenge our students and transform the way they view the world and themselves through exposure to new business concepts and theories, new cultures, and stepping out of the familiar, to make the most of this experience and their careers. UCR Business is a place where dreams are turned into reality. Our incredible faculty and staff, who are leading scholars and dedicated professionals in their fields, pour themselves into our students' success."
P&Q: In recent years, there have been several areas that have gained increased prominence in business school programming, including STEM, analytics, artificial intelligence and digital disruption. How does your full-time MBA program integrate these concepts across its curriculum?
Dr. Zwick: "The UCR MBA program has had a STEM focus since it was developed in 1971, providing an expeditious STEM designation by the Department of Homeland Security. While the curriculum has been updated over the years, the solid foundation in data analytics, data visualization, and programming language(s) has allowed our students to navigate digital disruptions as solutions for future business models that provide efficiency and sustainability. Real-life case studies are brought into the classroom and seminars, and are discussed and analyzed by and among the students and faculty."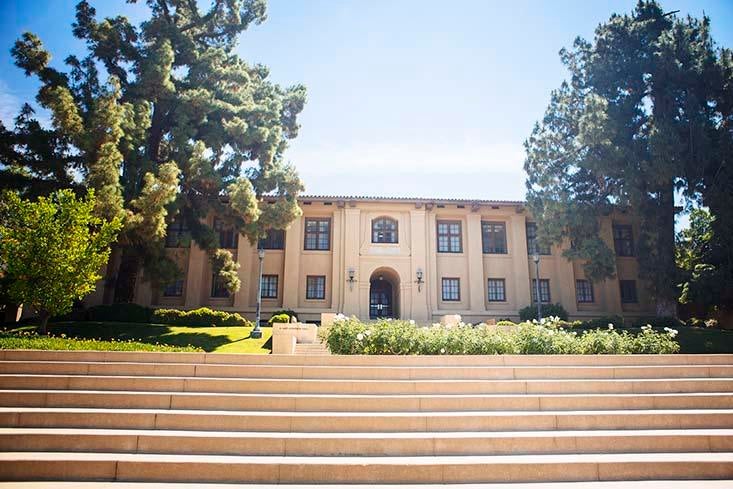 P&Q: UC Riverside has traditionally been strong in attracting women and underrepresented minorities to its MBA programs? What types of support do you provide to these populations that have made the program so appealing?
Dean Wang: "UCR has consistently been ranked No.1 in the nation for social mobility. The campus is situated in an incredibly diverse area populated by typically underserved populations. The university champions these students, and offers services—financial support, peer mentorship, programs for undocumented students, gender and ethnic clubs, a Women's Resource Center, and other opportunities—to support them throughout their educational journey. The School of Business and the MBA program are no different: Students choose us because of our diversity, the uniqueness of our location, the high-touch friendly and supportive culture of the school, and of course, for the top scholars that make UCR their home with pioneering research and excellence in the classroom.
We have pipeline programs including leadership seminars and mentorship programs for underrepresented groups and international students. We also have developed strategic partnerships with local companies and organizations such as Greater Riverside Hispanic Chamber of Commerce, creating opportunities for their employees and members.
Women typically make up about half of our MBA cohort enrollment. We offer professional development and other DEI learning opportunities including the Women in Leadership Series. The new Women in Business student organization provides role models and facilitates students connecting and building community with established local and regional leaders.
To promote equitable access, the school is committed to providing academic and financial support to students from underrepresented groups, and as a result, boasts of significant representation from students of these racial/ethnic groups as well as first-generation college students. This helps ease the stress of what is traditionally known as a competitive environment. We have built a culture of collaboration that leverages the strength of a diverse student body, faculty and staff, making the school unique and successful.
Our students continually inspire me with their strength of character, drive to overcome obstacles, and commitment to one another and to making the world a better place. We, the faculty and staff at UCR Business, are here every day working on their behalf to gather the resources—including financial and academic support; physical space; and valuable connections with our alumni network, employers, and community partners—to facilitate their dreams, goals, and ambitions."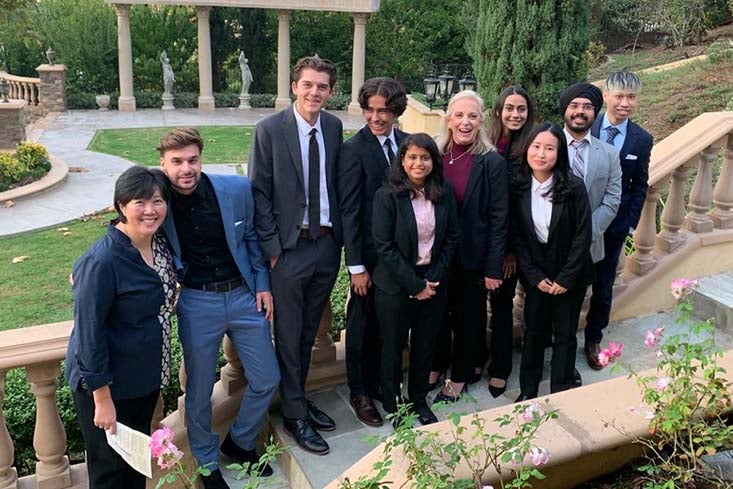 P&Q: Your program includes a required internship, Fieldwork in Management. What types of internships (i.e. companies, roles, assignments) have your MBAs enjoyed recently with the program? How does the MBA program, particularly career services, support MBAs in their employment efforts?
Dean Wang: "The UCR AGSM* Career Development Center prepares MBA candidates to stand out in a competitive job market in diverse industries and occupations by providing internship opportunities, career development resources, career counseling, job search strategies and planning, career readiness skill building, and other workshops and events. Our students have landed internship roles in project management, operations and supply chain, strategic marketing, e-commerce, digital marketing, brand management, media, sales, talent acquisition, human resources, data analytics, management, and as business analysts, operations analysts, auditors, accountants, financial analysts, product managers, and social media managers. Furthermore, our students have interned or landed jobs in tech, Fortune 500 companies, the Big Four accounting firms, and in local small businesses in the Inland Empire. Among these companies are Deloitte, KPMG, PricewaterhouseCoopers, EY, Walmart, The Walt Disney Company,  T-Mobile, AT&T, Goldman Sachs, Northrop Grumman, Amazon, JPMorgan Chase, Target, Nike, Wells Fargo, Fox Corporation, PepsiCo, Morgan Stanley, Verizon, Kia Motors, and Nordstrom. For a larger list please visit: Graduate Career Development Center | School of Business (ucr.edu).
The school's Career Development Center (CDC) also provides MBA candidates with additional career services including how to build a lifelong network, professional social media branding, and developing interviewing skills and career documents (resume and cover letters). The CDC creates workshops and plans networking events, career panels, and employer recruitment events. In addition, the CDC collaborates with colleagues across the school to host a summer professional and career development program for incoming students called BusinessReady. There is also a mentoring program and Micro Internship Program with alumni. Finally, the CDC has created a leadership program, the CDC Advisory Board, which includes MBA candidates who represent the school with employers and provide peer-to-peer support and other resources."
* A. Gary Anderson Graduate School of Management (AGSM) at the UCR School of Business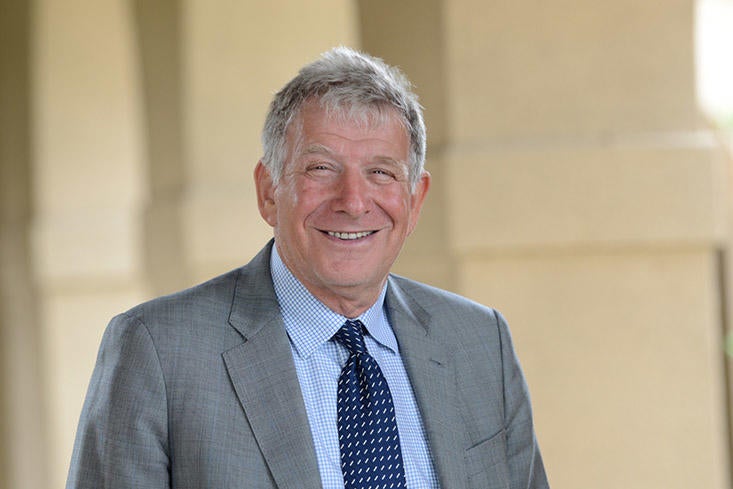 P&Q: The MBA program is now STEM-certified. What types of advantages does this give your students to prospective employers?
Dr. Zwick: "Graduates from the STEM-focused program are in high demand for all businesses. Many businesses are shifting to using technology and big data to reduce costs and predict future events/trends, improving forecasting and project planning. The STEM designation has a strong foundation and extensive training in data analytics, data visualization, scientific research, programming languages, and so forth. This is very attractive to prospective students because it offers employment flexibility across business disciplines. Soft skills are also emphasized and reinforced throughout the MBA coursework.
Our MBA program with a STEM-designation is advantageous for employers and international students because students can be considered for employment for up to three years after graduation without needing a special US visa."
P&Q: What are your two most unique or popular MBA courses? Why do these courses resonate so deeply with your students?
Dean Wang: "Dr. Elaine Wong's Organizational Behavior class is a perennial favorite. She is passionate about her subject matter and has a unique ability to engage students. Throughout the course, Dr. Wong uses a variety of interactive methods, so students have the opportunity to learn, test their understanding, and practice these learnings in a supportive environment.
Dr. Rich Yueh's Information Systems class – Professor Rich Yueh does an excellent job bringing disruptive and innovative technology into the classroom for students to learn and apply across different fields of business, from accounting to operations, and finance and marketing. The course does a great job of introducing new concepts to students who may have had very little exposure to programming and technology including Tableau, R, Power BI, C++, Python, and SQL. Yueh teaches in a very understandable and manageable way, immersing beginners as well as advanced learners. He even supports students as faculty advisor to the new Programming Club on campus!
And, two of our MBA professors, Ye Li and Marlo Raveendran, were named Poets & Quants, 40 Under 40 MBA professors in 2020."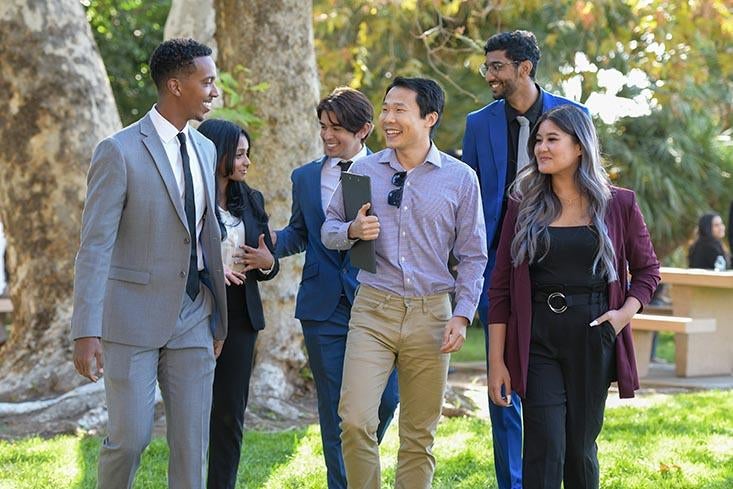 Read the full story on Poets & Quants:

________________________
Top banner image: