Based on grade point averages, undergraduates in the top 10th percentile and graduate students in the top 20th percentile comprise the Beta Gamma Sigma (BGS) honor society at UC Riverside. Business students challenge themselves to obtain the qualifying grades needed for Beta Gamma Sigma honor status, which guarantees a lifetime membership. Because of adherence to point-based criteria listed by global BGS headquarters, UCR's BGS is now recognized as an Honors Chapter. 
"Our business students are achievers. It's all about networking and finding ways to get yourself to stand out," says Jennifer Osborne, director of the Undergraduate Business Program. "This accolade helps to display professionalism and exceptional academics of our students." 
Every chapter may earn points for compulsory student-oriented activities and submission of the chapter survey, which lists the number of new inductees for that academic year. There is also an opportunity to achieve High and Highest Honor with more points. Hosting a formal induction ceremony for new honorees is just one way UCR has come to earn distinction as a chapter. Of the 600 active collegiate chapters that annually nominate students to receive recognition, UCR is home to one of the limited number of chapters to have Honors Chapter status.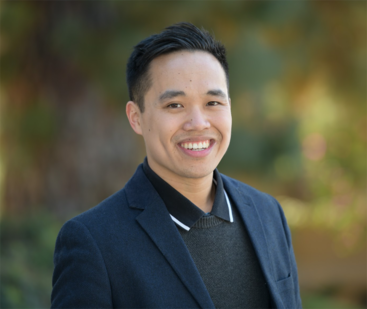 "Many faculty members have spent a considerable amount of time building the foundation for our chapter," says Assistant Professor of Teaching in Marketing Jonathan Lim, the new chapter advisor. "There will be a handful of people responsible for achieving the vision we have for where our chapter can go from here." 
BGS student members qualify for discounts offered by partnered companies, including Lenovo, HP, rental car services, and restaurants, which recognize students' academic accomplishments with adjusted prices. The aim is to enable students' professional success by creating possibilities for exclusive access. 
"BGS offered me networking opportunities to meet with more students with common goals and didn't get in the way of my schooling," says Brittney Agoncillo '21, a summa cum laude graduate, who was among the 2021 UCR BGS inductees. "Being part of this organization was not extra work." 
The opportunity to expand her professional contacts has been one of the chief benefits for Agoncillo, whose involvement with the society has been seamless. 
"We want to provide an outlet for our BGS members to get to know one another without the separation of specific majors or concentrations," says Lim. "Among the benefits of the organization is the networking that begins long before graduation."