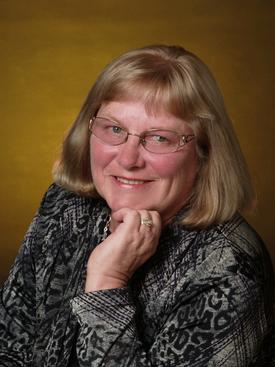 Charlotte Weber, who served UCR for 30 years, passed on October 18, 2019. The School of Business wishes to commemorate Charlotte Weber and express its gratitude for her many years of service. Charlotte was associate/assistant dean for student affairs at the A. Gary Anderson Graduate School of Management, a position she held for over 30 years until retirement.  Her dedication and tireless efforts to support students made an impact in hundreds of lives and helped students achieve their dreams of higher education. 
 
She was an only child, born in Melrose, Minnesota to Joseph and Frances Weber on November 30, 1945.  After graduation from St. Agnes high school in Minneapolis, Charlotte earned a B.A. in political science at the University of Minnesota and later a Ph.D. in political science from Johns Hopkins University.  Charlotte migrated to California where she met her future husband, Michael Menasco, at UC Riverside, and they were married in 1989.  
 
Charlotte and Michael retired in 2008 and moved to Lake County. Charlotte loved living in Lake County; although she was no stranger to the county, having spent vacations and Christmas holidays visiting with family. She and Michael shared a love for cats and dogs, of which they had many. Besides her husband, she is survived by stepsons Christopher and Milton, and precious grand-daughters Eva and Nellie who knew her as 'Grandma Dog'.  
 
A funeral mass took place for Charlotte on November 2, at Our Lady, Queen of Peace Church, Clearlake.