Seth Freeman MFin '22 along with Jason Roberts MBA '24 won $1,000 for their pitch during the Blackstone LaunchPad Ideas Competition on October 25. They edged out the rest of the competition in the Climate and Social Change category with their product, BMBOO, an eco-friendly water bottle made from bamboo. The bottle can be deconstructed for cleaning purposes, as well recycled when it breaks or wears down.
Roberts and Freeman have been nominated, along with the winners from the three other categories, Health and Life Science, General, and Consumer Products and Services, to participate in the Blackstone LaunchPad Network round. Students from 54 colleges and universities will be competing for up to $10,000!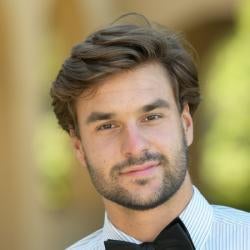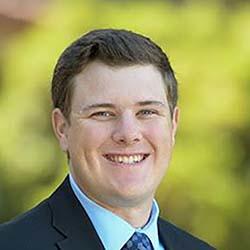 Congratulations to Seth Freeman and Jason Roberts for their achievements, and good luck in the upcoming competition!