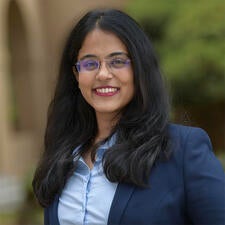 Renuka Kulkarni '23 entered the business world with a passion for web development and marketing. During her time as a senior product manager for Amazon, she began to take careful notice of the trends in leadership around her. Now an MBA candidate, serves as the president of the AGSM Women in Business organization, determined to empower business students to meet their highest potential. 
"Equality in both pay and access to opportunities: are these the reality today?" she asks. "Our mission is to raise awareness about gaps in gender diversity within professional spaces by upholding a model of inclusivity." 
Community-building activities take form in the speaker series Kulkarni and her team of executive board members have planned, emphasizing an open forum format to include the input of all in attendance. 
"In the upcoming year, we are planning to incorporate roundtable discussions on rotating topics led by keynote speakers," Kulkarni says. "Our club is open to people of all identities. The point is to open lines of communication for everyone to be able to talk about specific challenges they have faced." 
The "Let's Talk" series includes dialogue surrounding social issues which perpetuate discrimination against feminine-presenting people making strides in entrepreneurial ventures, focusing in on creating equal space to further examine gender gaps within different industries.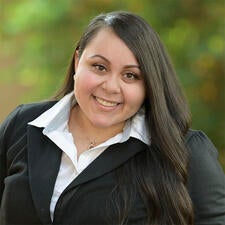 As business continues to move toward honoring diversity and inclusivity, WiB Secretary Franchesca Jefferson '23 describes the unique benefit offered to women who meet to network with one another. 
"Many of the executives I've met in the business sphere are male," she says. "I am always interested to hear a female executive share her story. During a recent event, I listened as the speaker talked so positively about her work experiences and how she feels respected as an asset within the company team. I thought to myself, 'If she can do it, I can do it too.'" 
Additionally, self-care is a major topic of the Women in Business' speaker series. They aim to uplift women through sharing methods for maintaining interpersonal safety. 
"When our male counterparts diminish a woman's input with pejorative adjectives like "emotional," we internalize the idea that we are incompetent and learn not to speak up about the skillsets we have to offer," Kulkarni says. "There have been many times I credited my success to peers or family members rather than think of myself as deserving of my achievements." 
In collaboration with the Career Development Center Director Jeanette Ordonez, Associate Professor of Management Elaine Wong, and Director of Graduate Academic Advising & Student Services Sabine Freij, members of the AGSM club worked harmoniously to create the organization's structure. Their profile building, social events, and Let's Talk speaker series will take place throughout fall quarter to promote meaningful connection and examine gendered imbalances of power. 
"I hope that each member who leaves an event hosted by Women in Business can walk away thinking 'I learned something new about someone else's lived experience that I didn't know before,'" Kulkarni says. 
For more information on involvement with AGSM Women in Business, please contact agsmwibucr@gmail.com.