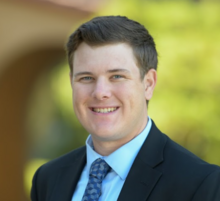 As professional careers commence, understanding the expectations which come with entering the workforce can create a whirlwind of confusion for recent graduates. In his time spent removed from the college setting, MBA candidate Jason Roberts '23 determined his next pursuit would be to aid in expanding business students' coding knowledge. 
"I graduated from UCR with a bachelor's in economics in 2020. I quickly realized many of the business opportunities I sought expected experience with programming, which I didn't have," says Roberts. "A lot of people in business are going to end up working with data. It is an increasingly valuable skill to bring to the table." 
During the first year of his MBA program, Roberts established the Programming Club at UCR's A. Gary Anderson Graduate School of Management. Rather than emphasize expertise in coding, Roberts and the club's executive board members discuss fundamental introductory aspects of programming with graduate students hoping to gain that experience. 
The group explores topics such as database languages, like SQL, and work toward demystifying Python and Code Academy programs. The Programming Club also hosts competitive activities for members with the club's student tutors.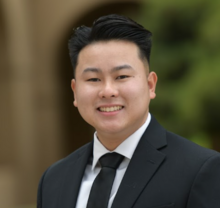 "Meetings provide a student-teach-student situation, offering a lot of opportunities for mentorship," says member Vincent Tan '23. "These people are my classmates. Some of them have been in the industry for more than 10 or 15 years. They know what they're doing when it comes to coding. It never fails to amaze me how diverse our MBA program is." 
Community is at the heart of the AGSM Programming Club. The team of involved members gather weekly to study for informal homework assignments distributed among the students, recognizing strengths, and supporting one another where struggles exist. 
Through the mistakes, frustration, and inevitable confusion which comes with acquiring a new skill, the AGSM Programming Club cultivates a space for students to explore software development as important ability in today's business environment. 
"We are always looking for more students interested in learning," says Roberts. "As an AGSM club, we welcome people from different backgrounds of study to come together to get the fundamentals down." If you are interested in joining the club, please email Jason Roberts.