Albert T. Cooper moved from Louisiana to South Los Angeles, and in 1965, he opened his own accounting firm, AT Cooper Enterprises, providing services to the immediate community. The firm grew across the decades, and Cooper passed the business to his son, Brent Cooper. Albert's grandson, David Cooper '23 MBA, also works at the family business, where he has an intimate view of the business world. 
"I love that we are a community-based firm directly serving local families and businesses. We help narrow the gap in financial literacy between communities like ours and other communities," says David, who is currently working part-time while he earns an MBA at the A. Gary Anderson Graduate School of Management. 
"I also love the consulting side of it because every client has a different situation that needs troubleshooting and guidance—tax planning, pulling out retirement funds, applying for loans, starting a business, or picking a college to send their kids to—each week brings something different." 
Exposure to all the components of the business world is also a huge benefit. "I hear about so many different entrepreneurial endeavors and how they handle their money, or how they plan to grow their businesses," he says. "I love this because exposure is everything, and it enhances my skills and understanding of entrepreneurship and financial literacy." 
His desire to help his community, just as his grandfather did and his father does now, led David to make "calculated risks," including leaving a full-time job with Car Go Worldwide and returning to the family firm, where he has worked intermittently for years, to allow time to study. "With an MBA, I will afford myself the opportunity to take bigger calculated risks. To do that, I need to build a strong foundation and have the proper tools and knowledge." 
When David chose UCR, he was drawn to the MBA program's diversity: "Not just the diversity in the coursework and instruction but the people and their diverse life stories, backgrounds, and knowledge," he says. "This is important to me because early in my undergraduate career, I struggled with the lack of diversity around me, and I know that kind of environment is not in alignment with who I am and how I want to live my life." He transferred schools and earned a bachelor's in international development at UCLA. 
This clear understanding of what he wants has helped David form a distinct vision for his professional future. "I am tired of seeing people I love and people who look like me die from health conditions that could have been prevented," he says. "I just can't get over the health disparities that Black and Brown communities face, which, of course, stem from financial disparities." 
He is determined to change that. 
Growing up, David's exposure to differing cultures was both expansive and close to home. He has strong familial bonds with his parents, who adopted him, and with his biological family. He is also very close to his childhood Belizean caretaker— who helped raise him and his sisters while his mother earned her doctoral degree—and her family. 
"I have not only been raised in my own family's culture but also in Belizean culture for 25 years now," he says. He's also traveled widely, including annual trips to Belize, and many of his longtime friends have backgrounds rooted in Latin America.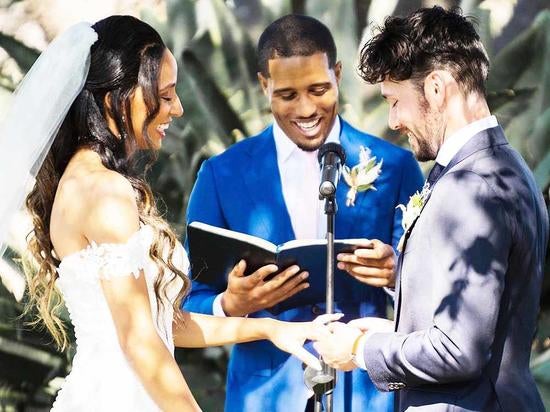 All the women in his immediate family are in medicine, which may count as the other family business: His mother, Janice, is a pharmacist; one sister, Lauren, is an emergency room physician; his other sister, Maiya is an optometrist. Among his aunts and uncles are another pharmacist and two physicians. 
"Health and medicine have always been in my life," he says. "I want people from communities of color to know that it is possible for us to unlearn and relearn what we have originally been taught about diet, nutrition, health, and wellness—that it's not something reserved for rich people. Instead, it's something our ancestors started and something we can reclaim." 
Clearly, the business acumen and community focus that Albert T. Cooper brought out west along with the considerable achievement in medicine at home are the underpinnings for David's ambitions. 
After graduation, he plans to go into business consulting for companies aligned with his interests, and eventually build a company of his own. 
"So, I continue to take calculated risks by getting out of my comfort zone because that is the only place growth happens," he says. "I want to be a beacon of change for communities of color as they reclaim their health and financial literacy."