UCR Short Intensive Programs
Washington, D.C. 
Politics, Policy and Finance - the Governing Institutions of the United States 
November 16  - November 19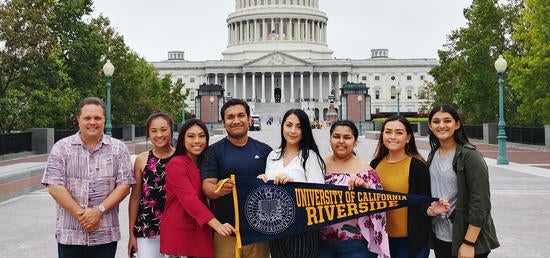 Sunday, November 17 (Morning arrival) 
Visit Arlington Cemetery and see the Tomb of the Unknown Soldier ceremony
Lunch at the famous Union Station, DC. 
Group City Tour: Washington Monument, Lincoln Memorial, Vietnam, Korean, World War II, Jefferson Memorial, FDR Memorial, Martin Luther King Memorial
Visit Historic Old Town, Alexandria, the famous city of George Washington and of great importance in the US Civil War. 
Group Dinner with speaker and networking
Monday, November 18
Visit the famous Clock Tower at the National Post Office Historic Building for a  panoramic view of DC
Visit the National History Museum
Briefings at the Department of Agriculture, Federal Reserve, and a DC Lobbying firm
Visit the Air and Space Museum
Visit the National Archives - see the Magna Carta, Declaration of Independence, the US Constitution
Group dinner at the National Press Club 
Tuesday, November 19 
Visit the Supreme Court
Visit the Library of Congress and group lunch in the staff luncheon room
US Capitol Tour visit and briefing
Group dinner and return to airport  
Lectures by Dr. Jasso will include the public policy process as well as fiscal and monetary policy 
Silicon Valley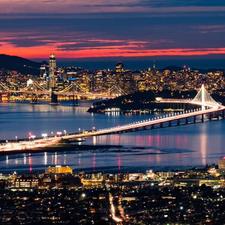 Three-Day Intensive of The Epicenter of All Things Tech 
February 2020 - Dates TBD
We will explore the academic and corporate giants of technology - Stanford, Berkeley, Google, Facebook, Tesla (likely) and more. 
Lectures on the future of tech and Silicon Valley's enduring influence 
Our inaugural trip to Silicon Valley 
For more information, contact Dr. Sean Jasso.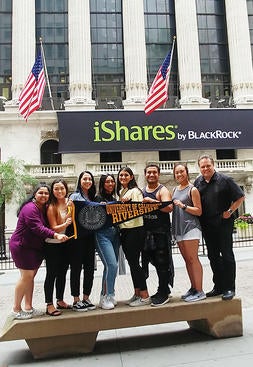 New York City
Three-Day Intensive in Manhattan - The Financial Capital of the United States 
Spring Term 2020 - April Dates TBD
Our 2nd annual trip to NYC
We will explore the incredible energy of America's largest and most dynamic city
Visits include Wall Street, the UN, banking and policy executives, cultural monuments like the Empire State Building, the World Trade Center and a Broadway Show
For more information, contact Dr. Sean Jasso.
Important Dates:
 
Washington, D.C.
Departure November 16, 2019
Return November 19, 2019 
Silicon Valley
February 2020 - Dates TBD
New York City
April 2020 -  Dates TBD