For Assistant Professor Mingyu Joo, there is an important equilibrium to attain in the pursuit of research as he explores the many facets of marketing and publishes his findings. 
"As a researcher, I have learned—and still try to improve—how to provide scientifically rigorous answers to practically relevant questions in the research projects I am conducting," says Joo, whose primary research investigates practical problems in advertising, pricing, and product design using quantitative modeling methods. "Firms' short-term motives are often misaligned with scientific requirements of rigor and transparency. Therefore, offering an actionable guidance to firms' managerial problems using rigorous methodology is not always straightforward."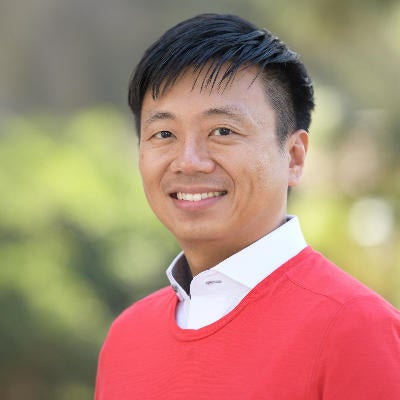 That two-pronged approach—attention to both the precision and the pragmatism within his research—has earned Joo some of academia's highest honors: In 2015, he won the John Little Award and was a finalist for the Frank Bass Award—both best-marketing paper accolades he considers lifetime achievements. 
In 2019, Joo co-authored "Advertising and brand attitudes: Evidence from 575 brands over five years" published in Quantitative Marketing and Economics, which earned a 2020 Buzzell Best Paper finalist honor from the Marketing Science Institute. 
Most recently, "Temporal Distance and Price Responsiveness: Empirical Investigation of the Cruise Industry," a UC Riverside-led study co-authored by Joo, was published in Management Science in July 2020. He also currently serves as an associate editor for both Decision Sciences and Information Economics and Policy.
While he's firmly established a reputation for his research, his life's work is shaped by his time in the classroom, where the lively interaction daily confirms his decision to teach. "Business environments are dynamically changing these days, so our classroom discussions on the latest business issues and analyses about key factors in success—or failure—offer meaningful challenges for my students and me," says Joo, who joined the UCR faculty in 2018 and was previously an assistant professor at The Ohio State University. 
"The supportive and collegial environment of UCR School of Business has helped me perfectly balance my efforts between producing new knowledge and conveying such knowledge to the next generation," he adds. With this goal in mind, he also organizes the Field Colloquia speaker series for Ph.D. students and faculty members featuring well-recognized scholars from across the U.S.
And, just like their professor, Joo's students are continuously looking for new information and answers to immediate questions within the industry, which allows Joo the deep dive into the industry that he relishes: "My students always demand the latest knowledge in the field."